New search results in Google?
I just entered a search query for Notepad++ in Google Chrome, and the results page looked slightly different from what I'm used to: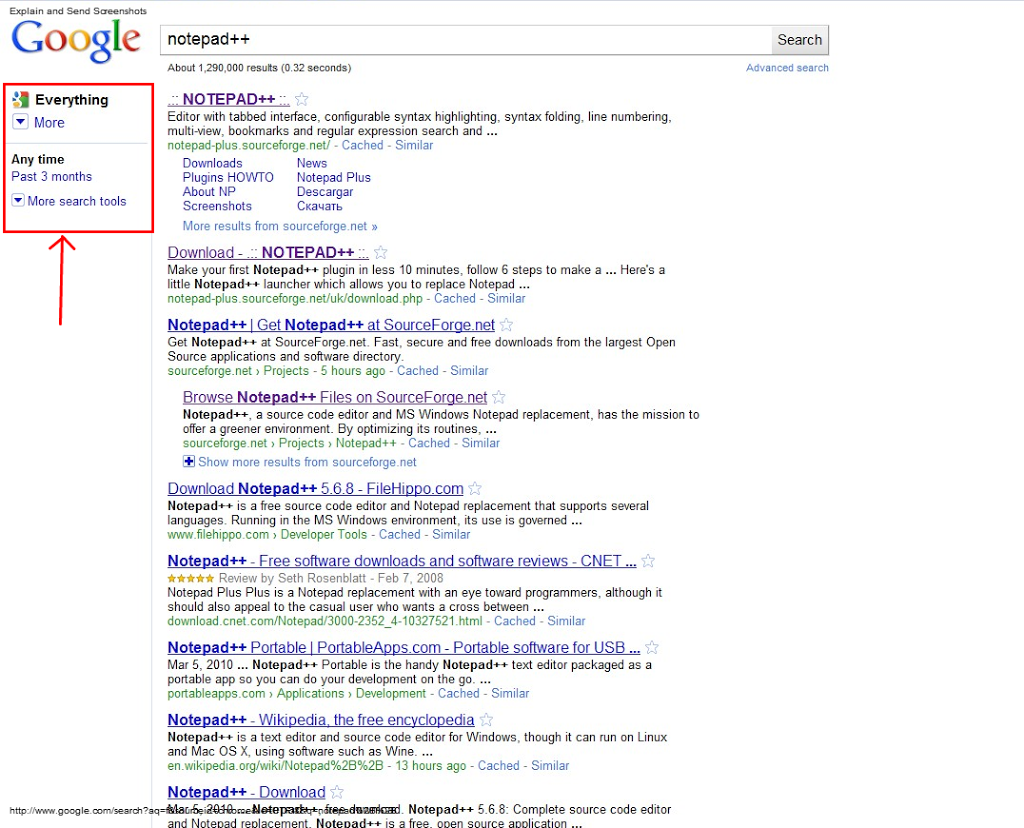 Most notably, the left hand side is much cleaner. Clicking on the drop-down below "Everything" will show you the different categories (Images, Videos, etc.). The Search tools option lets you choose between "Any Time" and "Last 3 months", and expanding it will show you a new list of options:
Limit to a time period
Social graph results
Visited or not
Display of results
Standard results
I'm still trying to get used to it, but it looks like the result page is in line with Google's minimalistic philosophy.