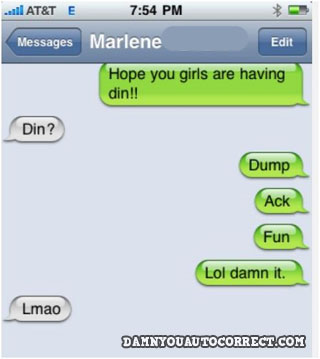 On this week's Twit guest Xeni Jardin from BoingBoing mentioned a new website she came across named Damn You Autocorrect!
It shows the sometimes hilarious auto corrections (apparently only iPhone auto corrections) that happen when you don't pay close attention to what you text.
Be careful, not all auto corrections are Safe For Work…
Oh, and besides that, you have to listen to Twit episode 274. If only to hear Leo LaPorte talk about Donkey Love. And that's not an auto correct!