New feature: Game of the Week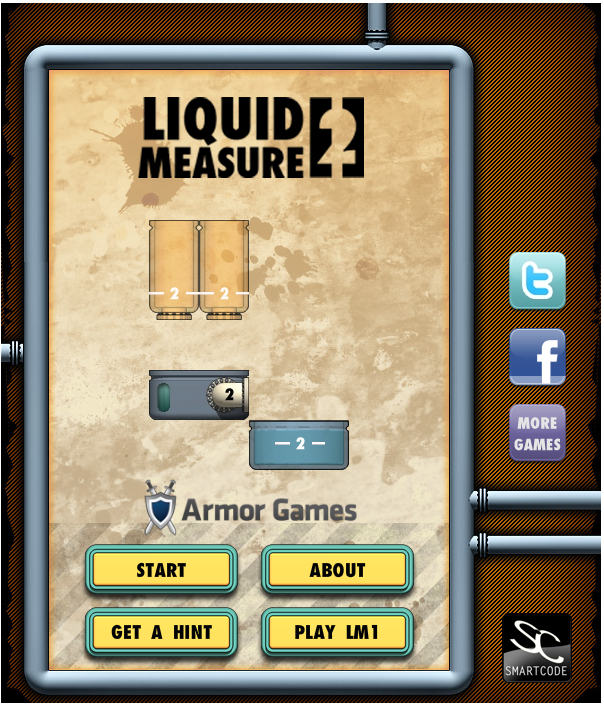 I've been using several online gaming sites, and thought it may be a good idea to share my favorite games with you.
This week I'd like to share with you Liquid Measure 2. Liquid Measure is a puzzle game, where you need to capture the water released from one or more containers, guide it through pipes, splitters and overflow controls, to finally catch it in one or more buckets of various sizes.
The game takes 31 levels or so, and takes a couple of hours to complete, but provides a nice diversity of problems.