Verizon announces iPhone - coming in February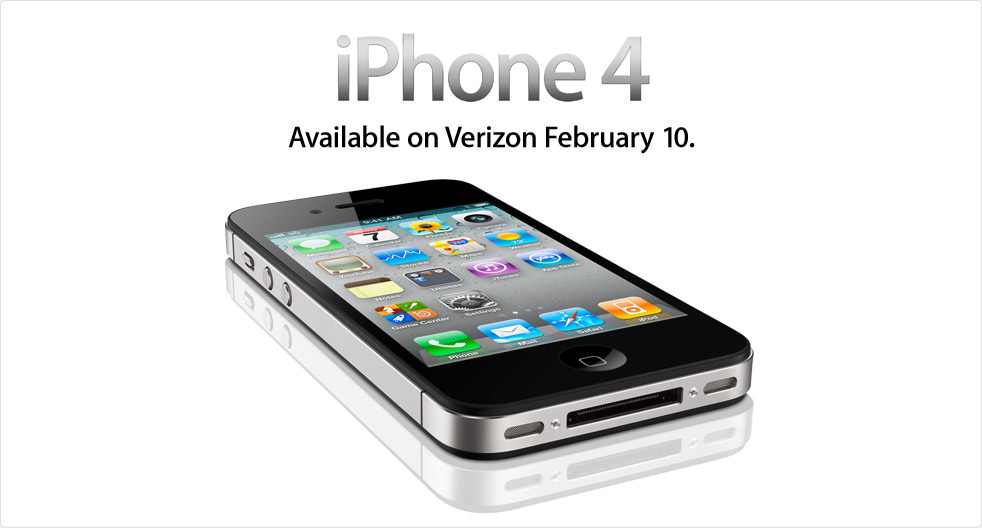 Today's Verizon event in New York announces the Apple iPhone coming to their network - and they're ready for it. Unlike AT&T apparently.
On February 3rd, Verizon customers can pre-order the iPhone 4, ahead of it's general availability on February 1oth. The 16GB version will cost $199.99, the 32GB will cost $299.99. Both models include HotSync, which allows up to 5 WiFi devices to tether to the phone.
The main difference between the AT&T (GSM) and Verizon (CDMA) versions of the iPhone 4 is that GSM allows you to talk and use data at the same time. No such luck on the CDMA technology - so to look up something on the web, you'll have to hang up your voice call. Apple's CEO, Tim Cook, all but dismisses this issue with the remark "I think people place emphasis on different things".
The Verizon iPhone is also not 4G ready. This apparently would have needed design changes that Apple was unwilling to make.
Personally, I'd like to trade in my corporate BlackBerry and get the iPhone 4 instead. I think a lot of companies will be thinking about their phone strategy in the next couple of weeks, now that there are 2 major competitors to RIM available on Verizon.